Kubota ZD326 Diesel Zero Turn Mower ONLY 465 Hours!!!!!
By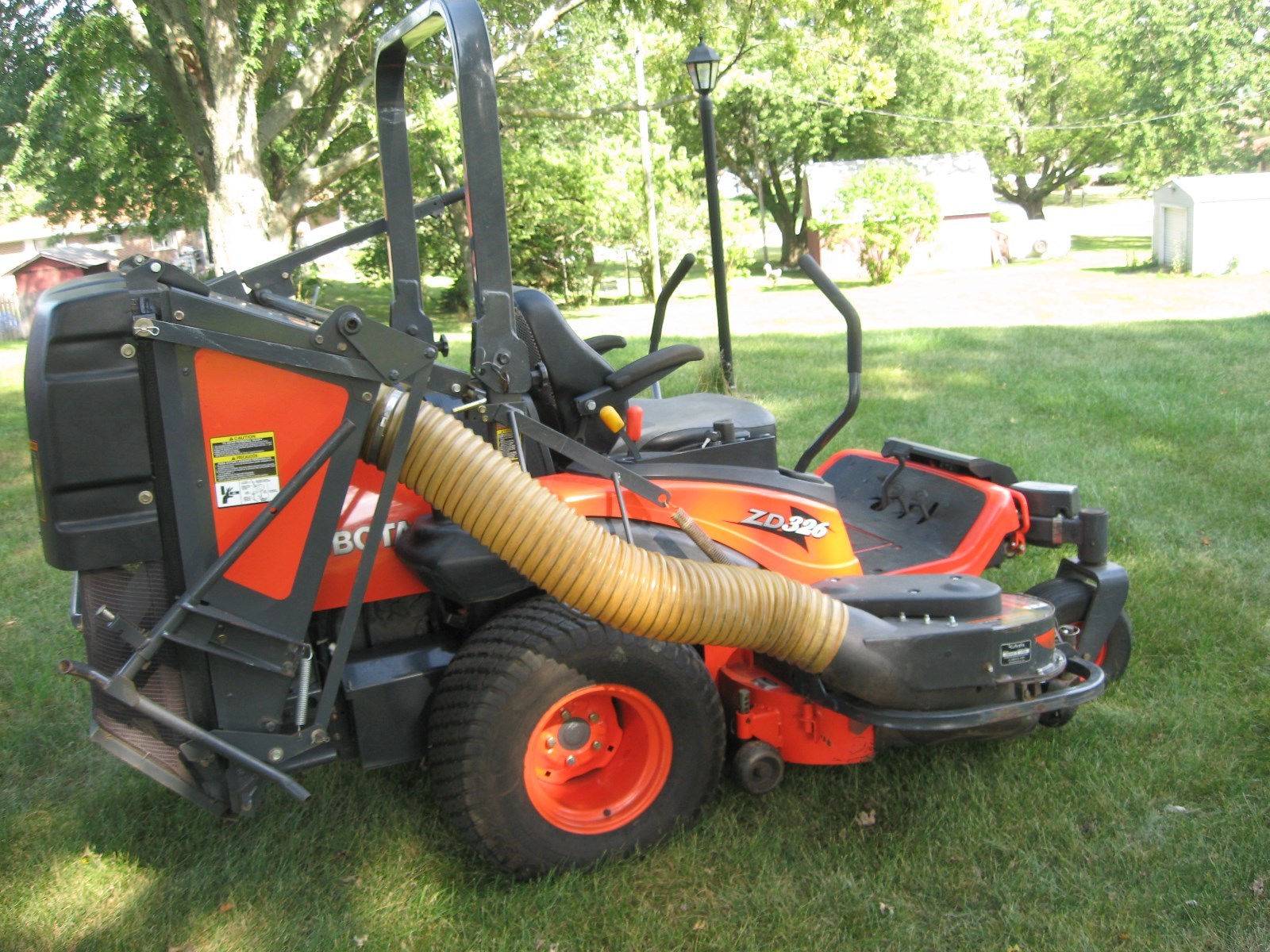 Up for sale is a very nice and clean Kubota ZD326P diesel zero turn mower with the Kubota hopper style bagging system. I am selling this for my uncle, for he is getting older and is moving into a condo where he doesn't need it anymore. He used this mower for his own 5 acre lot. The Kubota bagging system that is on it costs $4000.00 by itself. This bagger is the hopper style that you just pull the lever while staying seated so you never have to get up off the seat. This bagger is ideal for the fall leaves that will be here shortly. This mower has always been kept up with the local Kubota dealer. If you have any questions about this mower, feel free to ask....I will respond quick as possible. This is for local pick up only. CA$H is always king here!!!! Why buy a new one when you can get this one for about half price. This is being sold as is and can be checked out before buying at a scheduled showing time without any hassles. This mower needs a good new home. This mower will last a very long time!!!! Thanks and don't be like one of the 30 soon to be watchers, send me a reasonable offer and I will consider it. Again, save about HALF price by getting this one!!! ONLY 465 hours!!!!!!
 It does come with the side chute for the deck as well as all of the original manuals for the mower and the bagging system.
 Due to the cost of PayPal on this expensive item.....I'm requesting to form of payment to be cash at time of pick up. 
 This Kubota is also listed for sale in the Chicago Craigslist as well. If you want to save on the price.....look on that site. Thanks and good luck. If the zero turn does sell on Craigslist, I reserve the right to end the listing at anytime due to the item will no longer be for sale. 708 768 1138 if you had questions on shipping.. Location: Saint John, Indiana.